Ed Mitchell
Sr. Consultant, Managing Partner
As co-founder and CTO at Granite Systems, Ed created the Granite product and oversaw its development and growth. With more than 30 years in the telecom sector, he worked on many of the initial deployments, including Verizon Wireless, COLT, Telecom Italia, AT&T, T-Mobile, and Cox Communications. He was instrumental to the expansion and evolution of the Granite suite, designing Worx (work order management), IPAM (IP address management), OPI, and first Express Packs.

Brian Manley
Sr. Consultant, Partner
With more than 25 years in the software industry, Brian is a prolific developer in an array of technologies specializing in web-based services and applications. While working with Ed at Granite, Brian created the first OPI webapps and Granite Express Packs. He worked on deployments at Verizon, AT&T, Telecom Italia, Telcom Slovienia, IDF (Israel), and Telefonica. When tackling the most challenging client issues, Brian's creativity and in-depth understanding how all the pieces fit together is a cornerstone of Cane's success.

Judi Mitchell
Finance Manager, Partner
In the early days of Granite, Judi was the entire finance department. Surrounded by a bunch of engineers, she makes sure that all the nitty-gritty business stuff is happen seamlessly (A/P, A/R, payroll, insurance, benefits, taxes). She's so good at it that everyone else can stay focused on doing work for our clients!

Bill Seiger
Sr. Consultant, Partner
Bill has over 25 years of experience in software development in a variety of fields, including defense, finance and health care as well as telecom. He began working in telecom at Cabletron in the early 90's before joining Ed, Brian and Roxanne at Telcordia. While at Telcordia, he developed custom Express Pack applications on top of Granite, and later managed the Granite side of the integration with Network Engineer. Bill loves a challenge and the creative process of meeting those challenges.

Roxanne Winslow
Sr. Project Manager
Starting out as a Java developer at Granite, Roxanne rose to the position Director of Software Development at Telcordia. She oversaw all client-side development, including the user-interface and web-toolkit for Granite. When running a project, no one likes surprises. Roxanne works closely with Cane's clients to ensure that work is prioritized properly and deliveries are on-time, on-spec, and on-budget. She's the surprise-preventer.

Mike Crocker
Sr. Consultant
Mike has a long history in tech. Earning a BS in Computer Science from UNH, he's enjoyed successful stints at Sybase and Nortel Networks. In addition to his CS chops, Mike also has an MBA and excels at facilitating collaboration and project management. He's also a really nice guy. The classic triple threat!

Josh Trow
Sr. Consultant
Josh is someone who enjoys a challenge. He rose from developer to architect at ADP in just 3 short years, taking on new projects, teams, and processes along the way. His experience covers architecture, development, deployment, and support, all in the name of delivering the best product possible. Josh thrives on taking on the tough problems and rapidly providing solutions that exceed expectations.

Jay Undercoffler
Sr. Consultant
Jay has spent his entire career designing and building software. His experience crosses a breadth of industries, including project management, human resources, and geospatial technology. For over 30 years he has been tackling customer problems, delivering solutions that go beyond business objectives to driving business ideas.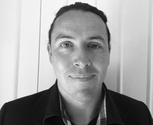 Alisdair Hunter
Sr. Consultant
Having 16 years experience in the telecoms software industry, Alisdair started out developing service activation solutions for mobile networks, and then moved into network inventory completing several large scale projects in both Cramer and Granite for customers such as 3 (UK and Italy), SwissCom Mobile (Switzerland), KPN (Netherlands), TDC (Denmark), Telenet (Belgium), TurkTelekom, TCL (USA/India). Alisdair enjoys working on site, turning business requirements into production solutions.

Joe Fouad
Founder
Cane Systems was founded by Joe Fouad, who worked closely with Ed, Brian, and Roxanne at Granite Systems. Joe's commitment to his clients, partners, friends, and family was unparalleled. Every project, every client, every person he met was important and treated with the utmost respect and consideration. Joe brought us all together with a shared vision of what a business with personal integrity was all about. Sadly, Joe died Oct 27, 2011 of complications from esophageal cancer at the age of 40. We carry on his vision and dedication in all that we do.